All coffee drinkers know that certain cups taste much better than others. Even if they're made on the same machine, with the same water and the same coffee beans. This morning I'm having one of these extra tasty ones. I started today with a 7 kilometres run followed by a short swim in the lake.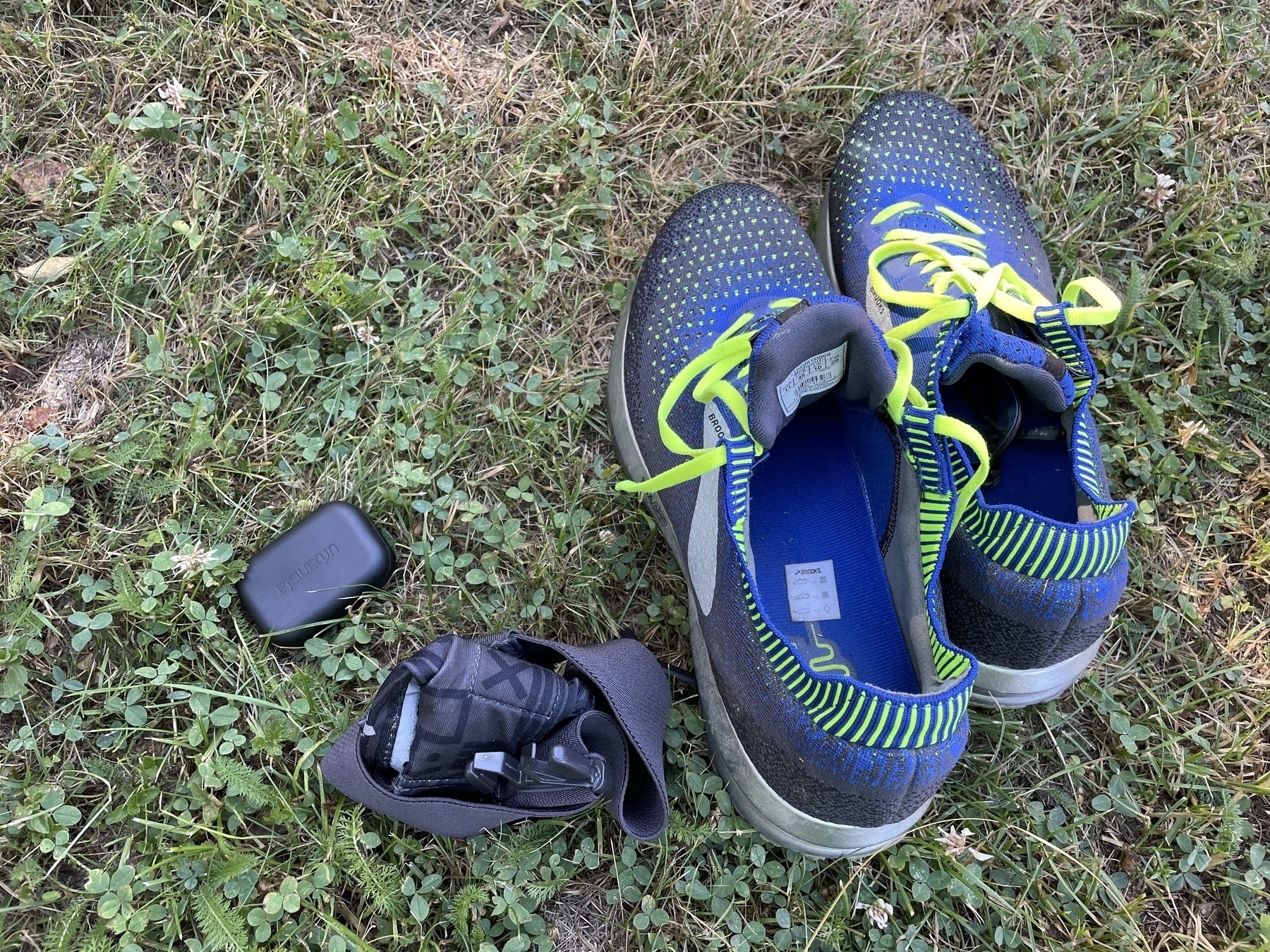 Bought these online and managed to get the right size.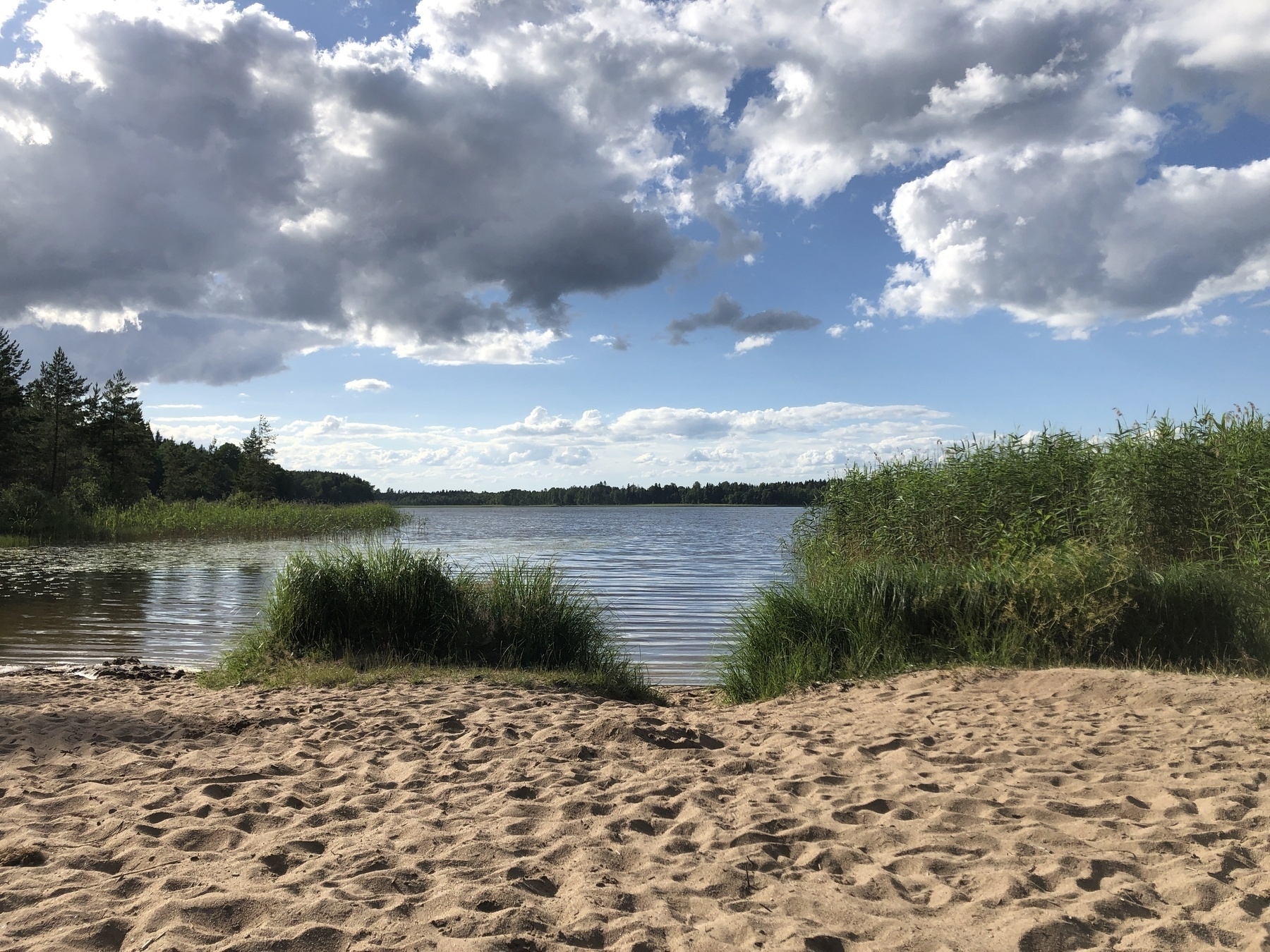 If I good start every day that way, all year round, I might be a less stressed person. (Or not. It could be a stressed itself, knowing that I could start every day that way and therefore should).
Back to the coffee. What I'm having is ordinary brew. Made on an almost ancient Philips we inherited with this house.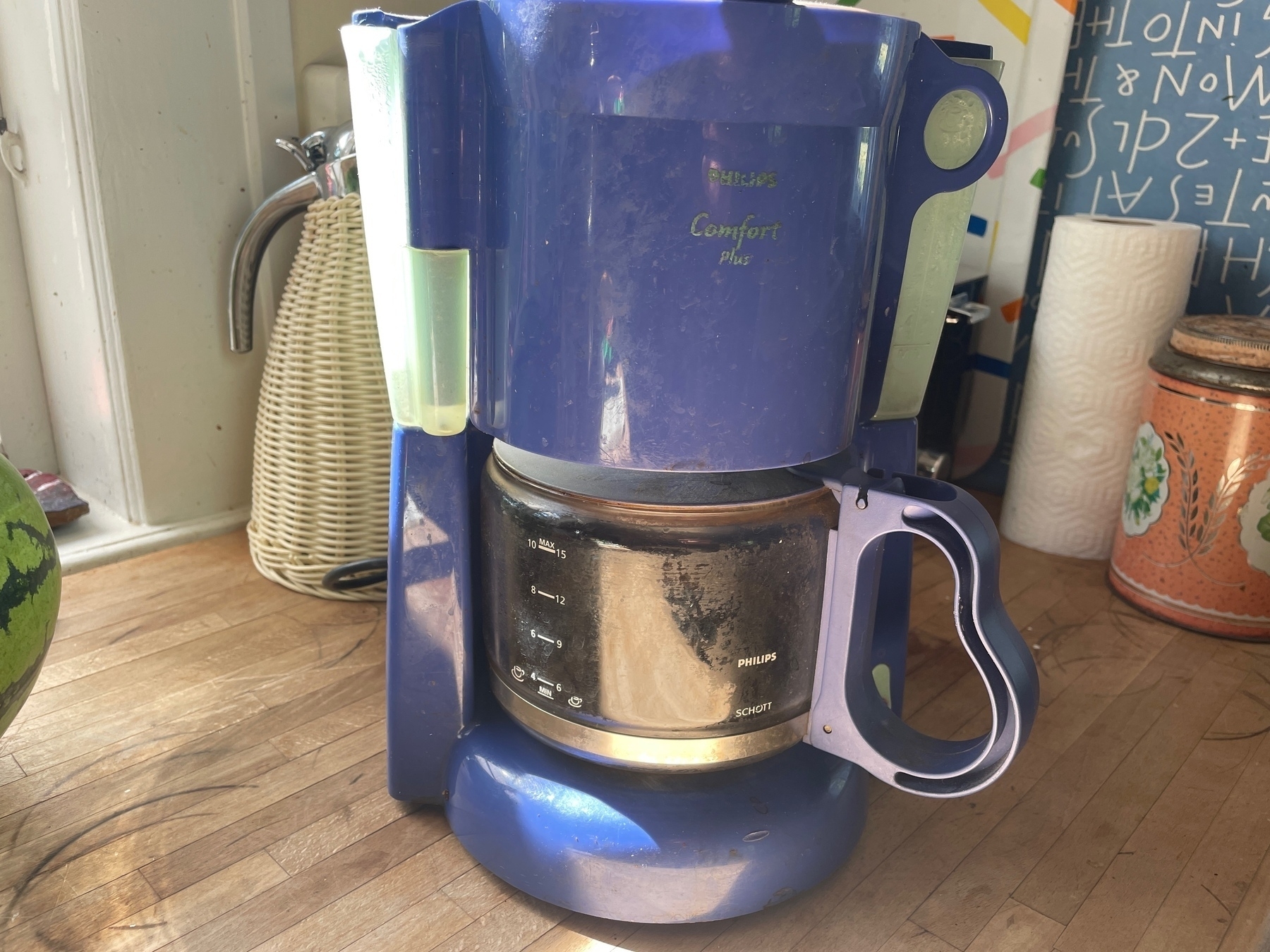 I think there's something wrong with it's heater making the coffee a few degrees hotter than a barista would suggest. Slightly burned you could say. I love it that way. Never milk, never sugar. Just plain black coffee. Today I'm having it in an old Garfield cup. (Or is this a mug in English)?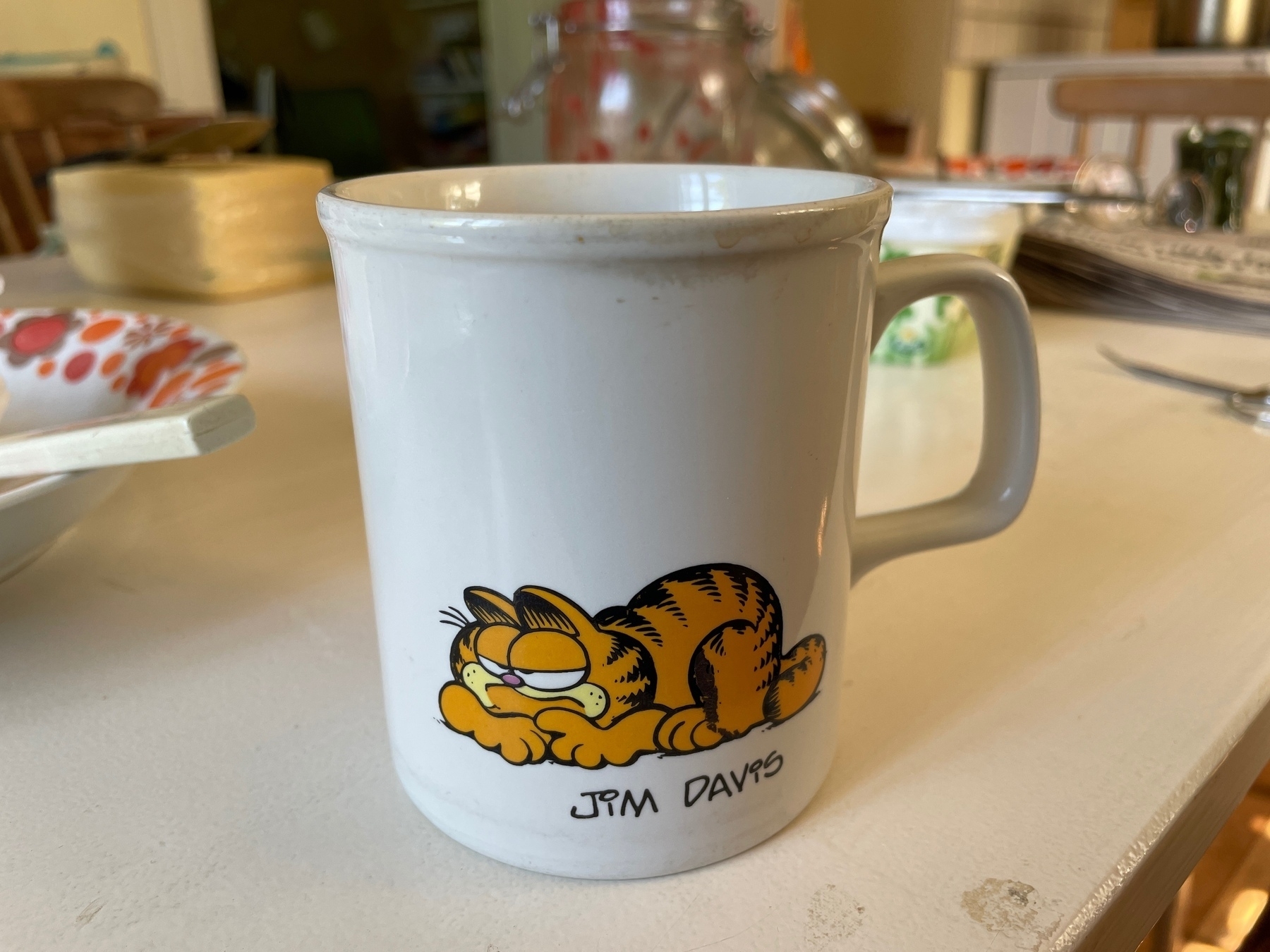 My breakfast:
Three cups of the above coffee.
A bowl of filmjölk with strawberries (from our garden) and cereals.
A toast with cheese and rhubarb marmalade (home made).
Thanks to my wife we got home grown berries and vegetables during summer. I like doing the digging, she's the one with green fingers.
Yesterday I watched England crush Ukraine in the European Championship in football (soccer for all Americans). Ukraine is the team Sweden lost to a couple of days ago.
Ahead of me is a Sunday without plans.
I'll be back soon.